Synopsis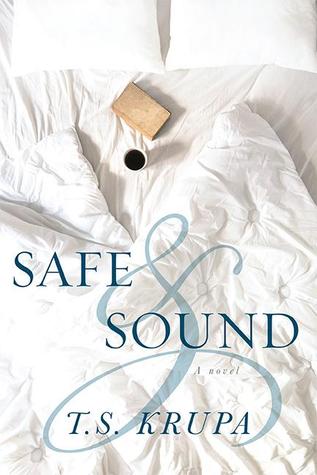 When Jill met Jay Greenfield she knew she had found her forever love. She was a kindergarten teacher, he was a high-powered attorney and their lives were perfect. But when a tragic accident takes Jay's life, this young bride is left to pick up the pieces.
Jill finds herself a young widow facing multiple decisions she thought she had a lifetime to decide. With support from her childhood best friends, Lanie and Stella, Jill attempts to piece her life back together. With nightmares plaguing her dreams and the struggles of constant grief over Jay's passing, Stella and Lanie keep near constant vigilance over her.
In the process of settling the estate, Jill learns that her husband was not quite the man she thought he was. She finds herself transported to the small beach town of Oak Island, North Carolina. But the fairy tale ending she envisioned no longer exists. She must face the reality that Jay is gone as she finds herself having a chance at love one more time.
Safe and Sound follows a yearlong journey of love, loss, friendship, and conquering the unexpected.
Add this book to your Goodreads Shelf
Or purchase it from the following retailers:
Amazon US
Amazon UK
Barnes & Noble
About the Author
My Review
Rating: 3.5 wine glasses
Disclaimer: I received a copy of this book in exchange for an honest review. All opinions expressed are my own.
If you've ever experienced profound loss of a loved one, do not read this book, because you will be transported straight back in time and experience the grief and pain all over again. In Safe and Sound, we see a young woman who loses her husband in a tragic accident and in a blink of an eye, her whole life changed. It's a terrible thing, losing someone you love when you least expect it, and I really think that T.S Krupa really captured the emotional roller coaster a person goes through.
I did have a few issues with some of the characters, mainly the main character's friend, because they were always hovering and nearly never giving their friend some tough love, which personally, I think she needed after a while. Other than that I only had two other issues with this book, the first being the fact that the main character and her deceased loved one's relationship was touted as being this amazing and fantastic relationship, but the husband had been keeping this huge secret from her, which, well hell, I'd be pretty pissed off over if i was the main character. The other issue was that the author made the husband's best friend into the most vile character ever, and that change had come over him in a matter of sentences.
This book was beautifully written and other than the above-mentioned issues, it pulled at my heart strings and nearly ripped me in two. The heroine's grief resonates from page to page and I struggled to keep tears from falling from my eyes at times. T.S Krupa manages to make something sad and horrible into something beautiful and heart-wrenching.